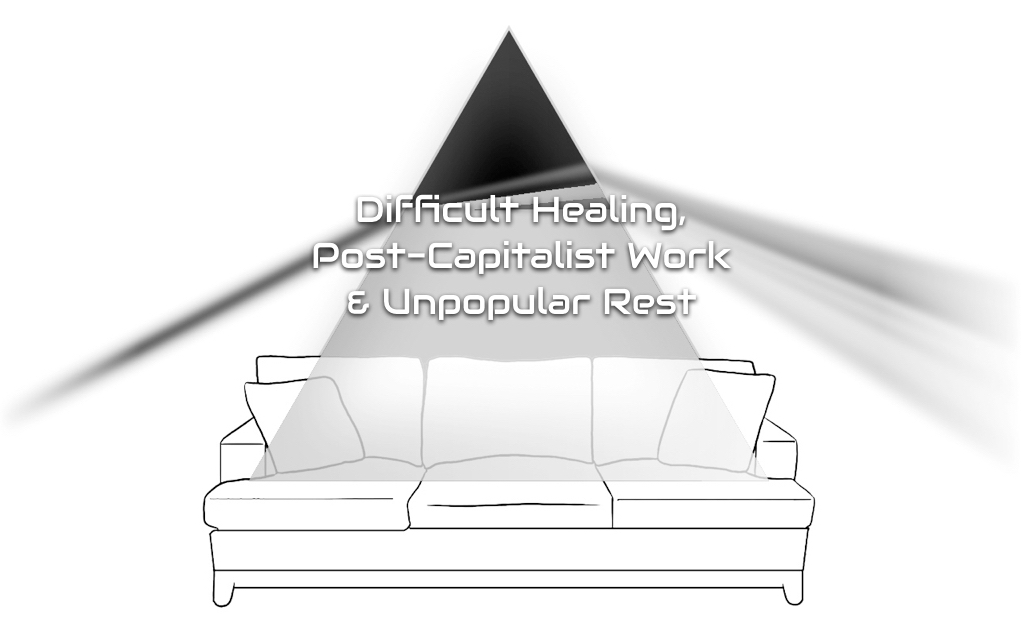 A recent history
In April 2020 we launched our first 1 day online workshop called "Collective Health as Really Beautiful Art Work", co-hosted by Furtherfield in London. Participants from this workshop were invited to join a 4 week course called "Is this the end or is this the beginning?", where they were prepared to organize a care network using the Hologram model. Ever since, we have been doing online workshops, presentations, interviews, and we recently wrote a book.
Ways to get involved now
Join the course! This September we will be offering our second online Hologram course. This one is focused on developing Holograms for people who find it difficult asking for help. You can learn about and apply to that course here.
Participate in an MVH. Since May 2020 we have also been offering opportunities to experience the Hologram online with a facilitator, and three friends. This is called a Minimum Viable Hologram (MVH), and you can learn more or sign up here.
Be a part of the Community of Practice! After you've experienced either the Course or an MVH, you are welcome to join the Community of Practice, which is a community with a monthly online meeting. You can learn more about that here.
Updates, Media, Ancestors + Credits
Below is an ongoing list of media where you can learn more about the Hologram. You can also find out about upcoming public events and see a list of collaborators, supporters and ancestors.