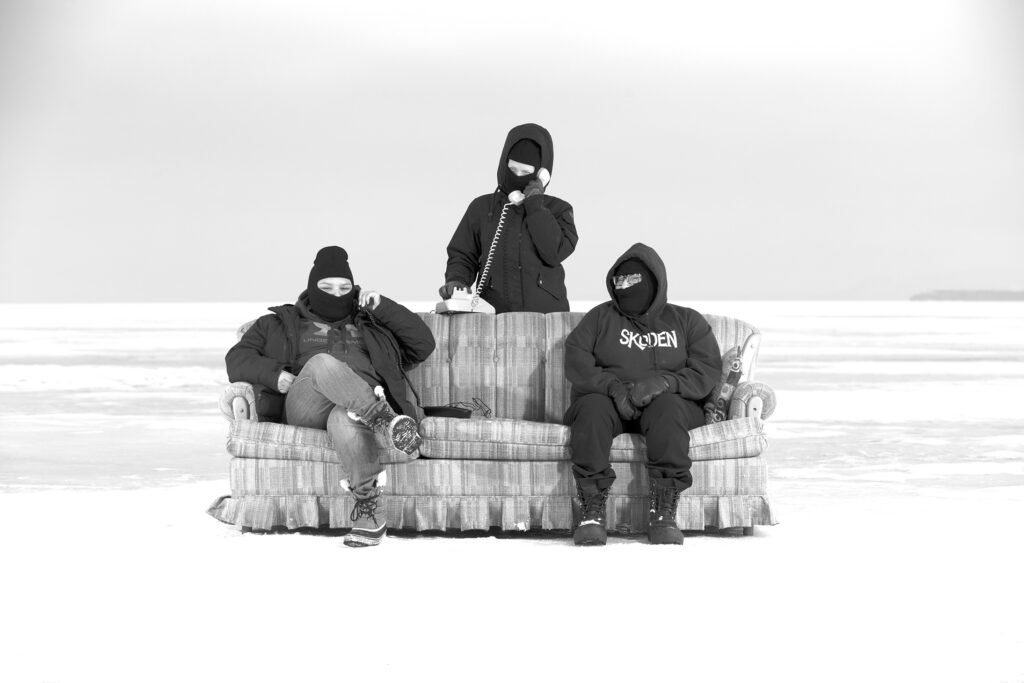 We are not currently offering MVHs to the Public
This online participatory research ran from April 2020-September 2020. We are currently organizing the research we gathered in the first round of experimental meetings. Currently we are only offering these sessions to people who have completed a Hologram Course. We hope to resume offering these to the public in spring 2021.
The Hologram is a Social Medicine for a Cooperative Species. It wishes to be a long term social practice that you and your friends would agree to practice from now on, nbd. But in this current moment it seems like we need ways to act in the short term so we can get out of the effects of being stuck alone in a global pandemic for a year, when we know everything is changing all around us, while we wait and check check check the internet for information. This is an opportunity to pool the energy, creativity and time of your friends and to collectively work on a focused problem in an online conversation, while generating a culture of care that can help us outlast these brutal last moments of capitalism.
Below, we have two sections:
1. A basic introduction to the MVH
2. How to prepare for your MVH
1. What is Minimum Viable Hologram?
Minimum Viable Hologram is a 2 hour experience learning and using the communication techniques of The Hologram. In that time you will see how it feels to organize and distribute emotional labor in a new way. It's a bit of a ritual. We hope that this experience of receiving or offering support will produce a surprising amount of energy, permission and solidarity for everyone involved. If it works, each of the three people doing the support work on the call will then set up their own call where they have three people supporting them. And so on. 
How does it work?
Invite three friends who you trust to join you for a zoom call, and use the survey to give us some information as well as set up an appointment.
If you make the appointment, you will be the Hologram, or the person who is getting the attention in the call. The other three are called the Triangle. In the Triangle, all we need to know is which person in the Triangle is in charge of focusing on asking questions focused on the physical, mental/emotional, and social health of the Hologram for the duration of the call. We need one person to "hold" each of those areas. We'll explain more on the call.
During our call we will spend 15 minutes getting set up and making introductions, then the facilitator will give a 15 minute introduction to the project, and some basic guidelines for the call. You'll have a group conversation for 1 hour, and then we'll have a 15 minute conversation about the experience at the end. At the end we will send you a follow up survey.
Afterwards, if you want to think about what it would mean to do The Hologram in the long term, consider joining an online course that helps you organize that. If you would like to know when our future courses are, please go to the 'get involved!' page or sign up for the newsletter.
2. How should I prepare for my MVH?
Preparing for your MVH
For the MVH session, you will need to call in your triangle. Your triangle is composed of three people that care for you and who will experiment with The Hologram practice with you. 
Who will you invite? Here are some useful questions to ask yourself: 
Whose attention and care do I like to receive?

Who do I know that works well in groups? 

Who asks good questions?

What three people would make me feel comfortable, open and excited if I were to enter a room with them?
After you sign up and figure out a date that works for everybody, it will be good to think of what you, as a hologram, want to focus on. We call this "marking the task". In the meeting, your triangle is there to discuss and learn with you. You can explore any type of experience, problem, feeling or idea together. The goal of the meeting is not to solve a problem, but to have some people come in closer with you, to explore the problem together.  It is ok not to know until the moment you begin. 
As the hologram, you will mark the task towards the beginning of the meeting. The facilitator will let you know when to do this. At that time you will also be asked about what kind of feeling you would like to create.
What will you focus on? Here are some useful questions to ask yourself:
Is there a situation you feel stuck in? 

Do you need to make a decision? 

Do you feel your daily life is disconnected from your idea of yourself? 

Do you have a feeling that you want to understand?
The conversation itself will be happening online. You will receive a link to the session via email by your facilitator. If you need technical help, please contact your facilitator before the day of the meeting. If you have any concerns, worries or questions regarding the session, you can also email your facilitator. 
Information to make your MVH work well:
What to expect during your MVH:
Tech checks and casual introductions

A 15 minute introductory presentation by your facilitator

Social Holography

Reflections from the group

Feedback from the triangle

Closing conversation
Roles:
In the meeting, each person will play a role. 
The Hologram:

The hologram is the convener, she invites the triangle. She is the expert of the shape, and she leads by

marking the task

and answers the questions brought to her.

The Triangle:

The members of the triangle will be asking the Hologram

open questions

after she marks the task. Each of the members of the triangle has a specific theme to ask about in relation to the issue brought up by the hologram:
One triangle member will ask about the

physical health

, (eg. Where do you feel that in your body? Do you think your headaches have a pattern? Do you sense any physical impact of this situation?)

one will ask about the

social health

, (eg. Have you told anyone else about this? How does this affect your housing situation? How do you think this has affected your relationship?)

and one will ask about the

mental/emotional health

(eg. How does it feel to hear yourself say that? When was the last time you felt this sort of anxiety?)
It will be helpful if everyone comes to the MVH with an idea of which role they will take. The Hologram might choose, or might ask the triangle to nominate their own roles.
STEP BY STEP THROUGH THE MEETING
We find it works best when the Hologram (the person convening the meeting) comes to an MVH with a specific issue, problem, or feeling to focus on in your session. For instance, it is useful if you come knowing that you want to talk through why your two cats fight every day at 11am on the dot and how that gives you anxiety attacks, and what you can do about it. It can be much deeper than that, or not. That kind of specificity is not required, but it is easier for us to work with than if you come just to give the MVH a general test drive.
We use a somatic technique called the Stuck Dance, borrowed from Social Presencing Theatre. This practice allows people to articulate how they feel in a way that goes beyond words. We invite everyone to embody a situation in their life in which they feel stuck. The observers give descriptions of what they see in the body as a sculpture. The Hologram goes last, before the triangle begins asking them questions. We find that this is very important for working in the online space. It brings everyone extra information about the group that goes beyond what words can explain. Your facilitator will explain the practice and will completely support you if you are turned off by this type of performative practice.
This is what we all have been waiting for! Immediately after the Stuck Dance concludes, triangle members are invited to ask the hologram questions. It can be a little sticky to know where to start and that's ok. If you can connect to genuine curiosity you have about the way the body moved in the stuck dance, or to what was said when the hologram marked the task, you'll be on a roll. 
The role of the triangle is to focus all of their attention on the Hologram, their answers, and the task at hand. At the end they will have space to share reflections on what they felt or discovered, and share anything that the Hologram expressed that they felt particularly connected to. This is not a moment to share a new story, nor is it a moment to accidentally share a judgement, advice or a solution. Ways to avoid these are to use Non-Violent Communication (NVC), with sentences like "when you said…., I felt…." or "I resonated with…" or "I heard you say… and that reminded me of [something else you said.]" If the Hologram would like to reflect, they are also invited to do this.
Feedback is not advice. Feedback closes the ritual. We usually leave 2 minutes or so for the triangle to think about and write down their feedback. It comes in three forms:
A wish: "I wish for you…."

A pattern is recognized: "I noticed you mentioning _____ repeatedly."

A provocation is made: "What if you were to try…"
Each triangle member can offer feedback in as many of the three ways as they would like.
Quick Reads on our Key Tools:
Group Agreements
Finally, we wanted to share some of our group agreements. The MVH is a research practice that comes from a long term commitment to practicing and preparing ourselves to create and experience collective liberation. It is really important to us that the spirit of participation feels great and provides energy to all participants. Below are our basic list of things to keep in mind before and during our process: 
This project is still in an experimental phase.

Confidentiality is key.

Assume the best of everyone.

Expect to change your mind/feelings.

Use tension to open instead of to close.

You may be asked to take social risks. You are invited to go as slowly and carefully as you need to, or to decline participation if that is appropriate for you.

Be honest and attentive to the impact of your words.

Ask if you are not sure of someone's preferences, in any way.

Let's start with optimism and create new energy.

If you feel tired or bored or left out, please use the chat (or any means necessary) to let us know.

If you experience hardcore emotions that need processing, please reach out to Cassie or Lita during or after the session.

If you have critical feedback about the MVH, please share it.